photo courtesy of Dana Christianson
In December 2018, Green America's membership, marketing, and operations director Dana Christianson welcomed her first child, Eustace, to the world. Naturally, she had put together a baby registry out of products that came from Green Business Network members. Now that she's tried the products for herself, here's her favorite mama must-haves, whether you're a new parents yourself or are looking for green gift ideas for new moms. She suggests online baby registries like Babylist so you don't have to register at a big box store to make your registry accessible for your friends and family. Instead, you can link to businesses that share your values like and have the green, non-toxic products you want!
Traditional Medicinals, has lots of tasty teas and Mother's Milk Tea ($5.29) is one especially made to promote lactation. As a first-time mom I was happy to find this had great reviews.

If it's not broke, don't fix it. These simple Nursing Pads ($4.50/pair) from Decent Exposure are six layers of 100 percent cotton and are soft and absorbent.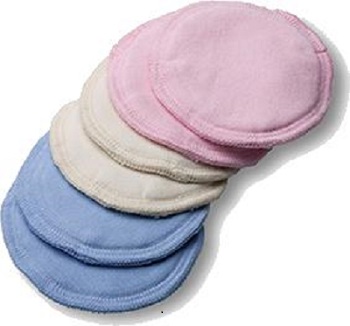 Is there anything cuter than a beach baby?
This bright Swim Diaper ($15.75) from Thirsties comes in five adorable prints and is "trimmed up" to meet requirements of public pools (that means worry free!).
This bassinet and stand is absolutely dreamy, isn't it? The stand ($159.90) is from Baby Eco Trends made of solid wood and built in the US. It's built to pair with the Moses Basket from Plum & Sparrow.
It feels natural to be careful with what's going into baby's mouth. The Baby Buddy Teething Toy ($26 for two) is made of GOTS-certified organic cotton and fair trade certified. It's also free from AZO colorants, BPA, flame retardants, formaldehyde, fragrance, PVC, and lead (phew!) from Under the Nile.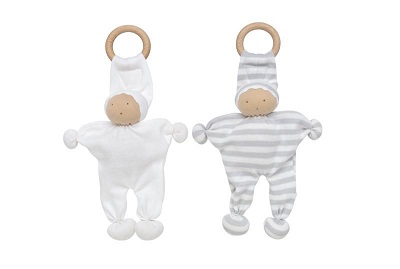 Some gifts are less glamorous than others...but you know this will get used. Earth Mama Organics' Organic Nipple Butter ($12.99) is lanolin-, petroleum-, and paraben-free, and non-GMO certified, which is important, since the baby might end up eating a bit of it. It's also so soothing, of course.
It's never too early to start kids caring about the Earth and the people on it. Fair Trade Winds sells A is for Activist ($10) to teach kids about environmental justice and human rights—oh, and the alphabet.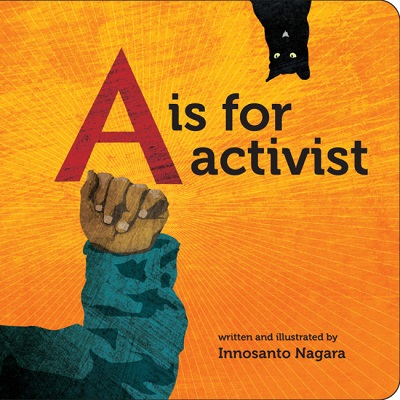 Cloth diapers can be a big investment but this one is amazing because GroVia O.N.E. ($22.95 each with a discount for multiple purchases), grow with your baby. Cloth diapers can save money in the long run because these fit from birth through potty training. The Green Nursery thought of everything, like hook and loop closure and a snap closure.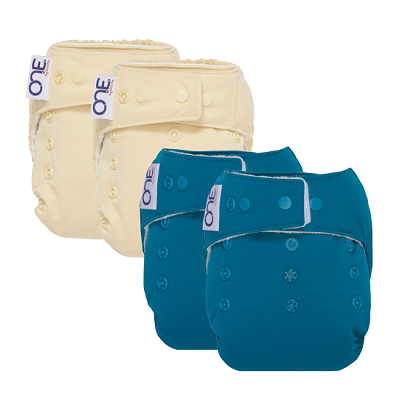 Whether you're a new parent or on your way to a baby shower, the best gift ideas for new moms are green! Shop these products and more at GreenPages.org.
From Green American Magazine Issue