It's no secret that the "most wonderful time of the year" leaves behind massive piles of trash. It is estimated that waste in the U.S. increases more than 25% between Thanksgiving and New Year's Day—that's an additional 1 million tons of waste heading to our already overflowing landfills each week.
Green America will help you enjoy sugarplum dreams instead of suffering sustainability dilemmas! Below are our tips for how to have a green holiday, including what to use and not use, and proper disposal of these items after the celebrations end.
Wrapping Paper
You can still have the exciting element of surprise by wrapping gifts with sustainable wrap! The easiest way to ease your holiday waste guilt is by using alternative wrapping:
Scarves or fabric you have around the house (I've used the same fabric on my family's gifts for the past 5 years and have had no complaints about being a "gift-wrap repeater"!).
Reusable bags or tins.
Use old calendars, newspaper, or maps.
Decorate brown paper bags with markers, but don't use glitter, as this makes the bag less recyclable after you reuse it.
If the festive wrapping paper is your favorite part of the holiday season, there are still better choices available so you can lessen its environmental impact:

Look for a label signaling recycled content was used to make the paper (not just a simple recycle symbol, which can simply mean the paper is recyclable after use).
When disposing of your wrapping paper, be cautious of the type of paper you used. The widely-available shiny giftwrap is usually NOT recyclable. Wrapping paper is often made with foil or a plastic coating, making it unfit to recycle into new paper. You can call your local recycling hauler to determine if they do handle traditional wrapping paper, or simply use one of the alternative options above.
As for tissue paper, this thin material is not often recyclable in most communities, since most of it is made out of recycled paper and the fibers are too short. You can reuse in another gift, or you can compost tissue paper that does not have glitter or other additions to it. If your town has a composting program, check there first.
Gift & Food Packaging
When buying gifts try to find gifts made out of recycled materials and without excessive packaging. Check out Green America's Green Pages for hundreds of US businesses that have been certified as environmentally and socially responsible.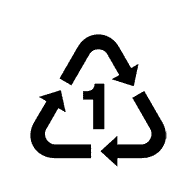 When recycling plastic packaging, check for the number within the recycle symbol, this is a clue as to the kind of plastic you have and if it is recyclable in your area. Check Earth911 to search for the plastic recycling rules of your zip code.
Meal essentials: If you are entertaining a lot of guests for meals throughout the holiday season, and are short on plates and utensils, it might be tempting to use disposable cutlery and plates. Instead, consider buying inexpensive plates and utensils from a thrift store for the meals and then donate to a local community center after (or store them until your next large event). You can also simply ask your guests, "BYOP" (bring your own plate). If you do use disposable plates and cups, look for items that are made with recycled materials.
Unfortunately, paper plates, cups, and plastic cutlery are NOT recyclable after you've used them.
Another disposable option is to use compostable plates and cups but be wary of this if your community doesn't have a composting program—compostable materials need a certain amount of airflow to allow them to successfully compost, a process that doesn't happen well if your items are destined for the landfill.
Festive Decor
Tree selection and disposal: If you celebrate a holiday with a decorated tree, here is our advice on sustainable tree selection. To properly dispose of a live, cut tree, you can compost in your own backyard or find local opportunities in your town to recycle and compost your fir friend.
If you are trying to dispose of an artificial tree, please do not place in your recycling bin, and instead check with local charities, shelters, schools, and churches to see if they could reuse your old artificial tree.
Twinkle lights are a fun way to brighten up the winter holiday months. Unfortunately, these lights are one of the most common items that people try to recycle but they are NOT recyclable through your curbside bin.
Please do not contaminate your recycling with these lights and instead drop them off at a hardware store like Lowe's, Home Depot, and Ace Hardware. If you live on the east coast, MOM's Organic Market has drop off bins for hard-to-recycle items, like holiday lights.
Tinsel is not recyclable. Use this sparkly decor as long as you can until you send it to the landfill. Or, you can opt for going all-natural with decorations of wreaths, mistletoe, pinecones etc. Just make sure to remove any added sparkle and bows before you put these outside to decompose or compost.
Hanukkah tapers made with beeswax are much better for indoor air quality than paraffin candles, which are made from petroleum. Natural beeswax tapers don't release harmful chemicals in the air, have a lower melting point than paraffin candles (reducing fire risk), and are less likely to aggravate allergies than paraffin.
Thank you for taking these steps to make your festivities as green and happy as can be!