Skip crowds at big-box stores or the mall and shop with certified green businesses that are committed to environmental and humanitarian missions. When you buy from a green business, you're supporting small-business owners and getting high-quality sustainable gifts made from natural and sustainably sourced materials.
Buying green gifts is also a great way to introduce friends and family to the ideas of living green and voting with your dollars. When they ask where you got their present, tell them where and why you shop green!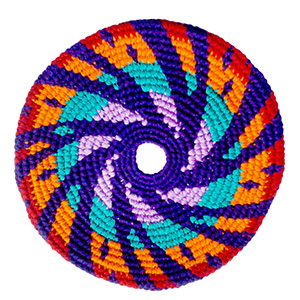 Pocket Discs specializes in fair trade, cotton toys for flying and throwing, from balls to hacky sacks to the small, pocket-sized frisbees that share the company's name, all crocheted by artisans in Guatemala. This bright Ixchel Sports Pocket Disc ($14.99) is for outdoor play, made from colorfast yarn and designed to fly farther than the standard pocket disc. Great for all ages and for tossing around a backyard, campus, or campsite with people or pets.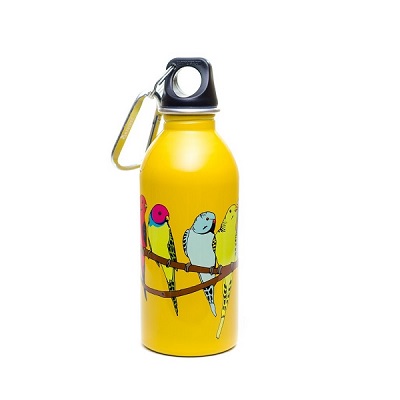 All the water bottles at Earth Lust, including this 13-oz. Parrot Bottle ($35), are made from unlined stainless steel with BPA-free lids, which makes them safe and durable for reuse for years. Every design is cheerful and earthy, too.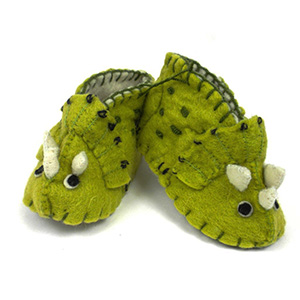 These darling Triceratops Felt Baby Shoes ($25), sold by Fair Trade Winds, are made with fair trade practices from wool, making them natural and eco-friendly. If your baby or toddler is not a dinosaur fan, Fair Trade Winds has more than a dozen other adorable animal slipper styles.
Pink Horizons Botanical Skin Care's luxurious Winter Edition Body Oil ($38) will moisturize dry skin when applied directly or added to a soaking bath. It's made with organic oils and spices that will remind you of cozy winter days—like sandalwood, ylang ylang, frankincense, and vanilla. Plus, Pink Horizons gives 30 percent off to Green America members!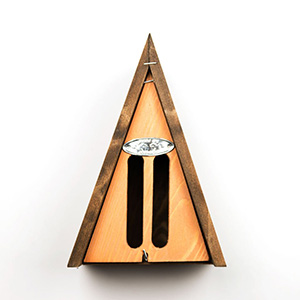 Welcome pollinators to your yard with this cute A-frame Butterfly House ($16.99), which gives them a place to land and rest in wet weather. Available at The Purple Tree, a family-owned business.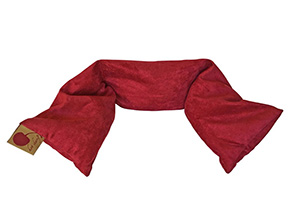 The US-made Ultra Suede Neck Wrap pillows ($39.99) from Hot Cherry can be heated or chilled to provide comfort to sore muscles or a just some soothing aromatherapy. They're filled with clean, hollow, heat-retaining cherry pits, a by-product of Michigan's cherry industry—so the pillow smells like cherry pie when you heat it up!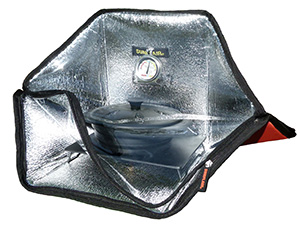 Try cooking in a new way while camping or in your backyard. Sunflair's Mini Solar Oven Kit ($89.99) comes with a solar oven, thermometer, trivet, collapsible silicone pot, and stuff bag. It uses no electricity and doesn't give off sparks or flames, so it's very safe, making it a great option for emergencies, too.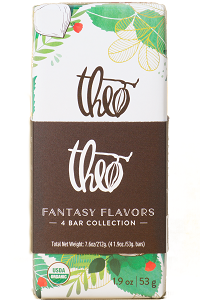 For your favorite foodie with a sweet tooth, what else would do besides organic, fair trade chocolate? The five chocolate bars in Seattle-based Theo Chocolate's Fantasy Bar Collection ($15) come in unique and interesting flavors: Bread & Chocolate, Hazelnut Crunch, Root Beer Barrel, Grapefruit Ginger and Cinnamon Horchata. Packs with more traditional flavors are also available.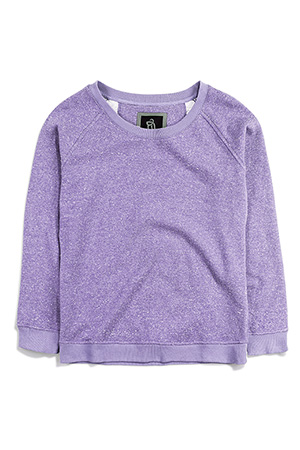 This hemp and organic cotton women's Crewneck Sweatshirt ($59) is light enough for wearing year-round. From sustainable and ethical fashion brand OOLOOP.

Max Green Alchemy Scruff Rescue Face Scrub ($8.99) uses finely ground walnut shells and gentle lactic acid to clean and buff skin, all with a woodsy and citrus scent. Daily use will also help reduce ingrown beard hairs. Unlike conventional scrubs, it's paraben-free, micro-bead-free, and vegan.