Skip crowds at big-box stores or the mall and shop with certified green businesses that are committed to environmental and humanitarian missions. When you buy green gifts, you're supporting small-business owners and getting high-quality sustainable gifts made from natural and sustainably-sourced materials.
Buying green gifts is also a great way to introduce friends and family to the ideas of living green and voting with your dollars. When they ask where you got their present, tell them where and why you shop green!
What's better during the holidays than a delicious, hot cup of coffee? A delicious, hot cup of coffee flavored like the spirits of Kahlua and Irish Cream laced with Gran Marnier! You can get a bag of Velasquez Family Coffee's Drunken Uncle Holiday Coffee ($7.50) in regular or decaf, and whole bean or ground.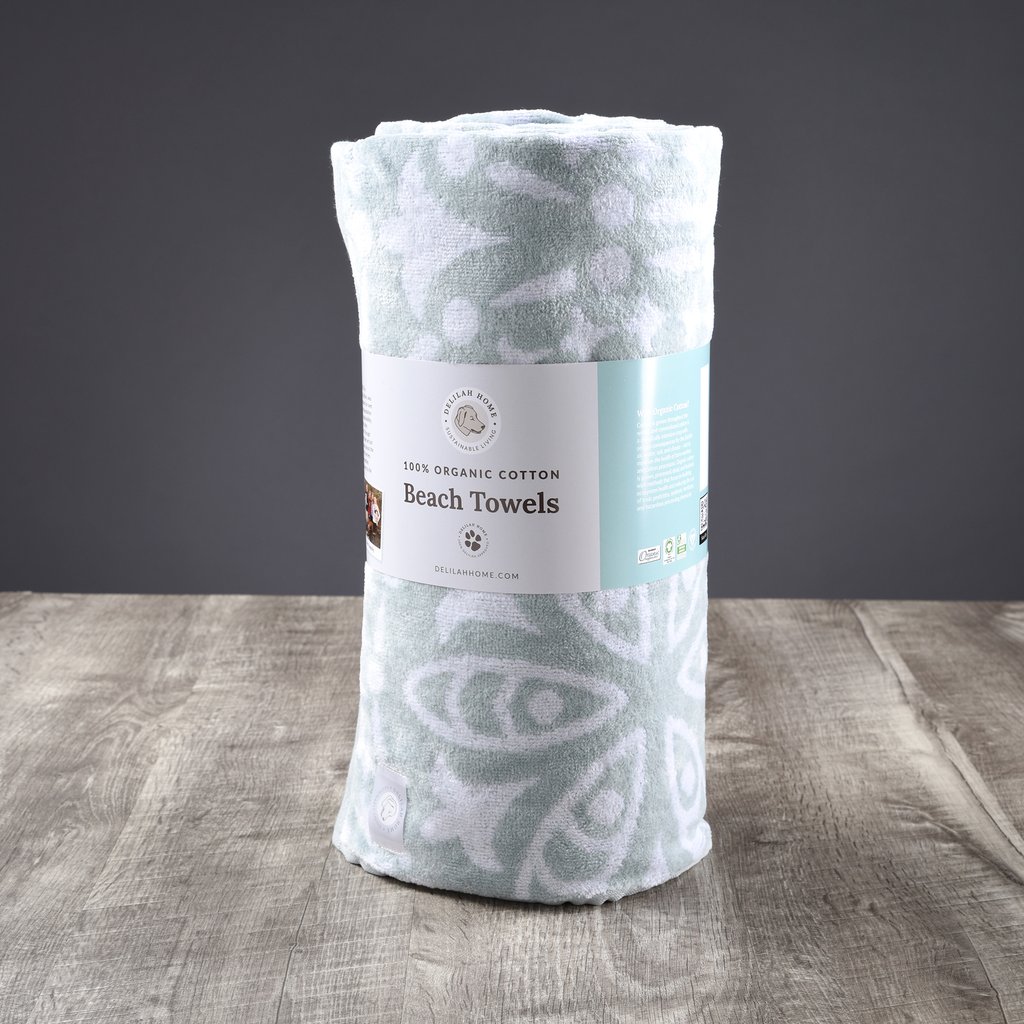 Dream of warmer months with the 100% Organic Cotton Kiawah Beach Towel ($49.99) from Delilah Home! This plush, soft, luxurious towel is made from organic Turkish cotton and is highly absorbent.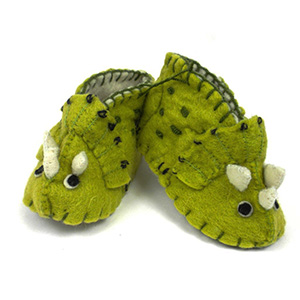 These darling Triceratops Felt Baby Shoes ($26), sold by Fair Trade Winds, are made with fair trade practices from wool, making them natural and eco-friendly. If your baby or toddler is not a dinosaur fan, Fair Trade Winds has more than a dozen other adorable animal slipper styles.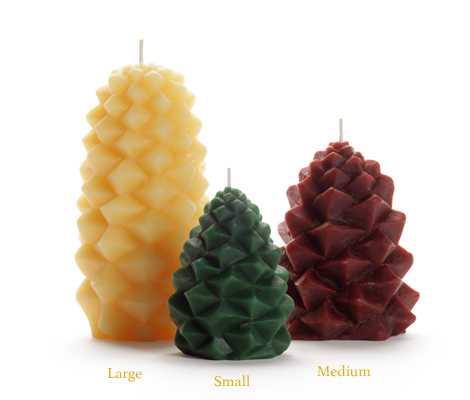 Cozy up with Big Dipper Wax Work sculpted candles! From pinecones to songbirds and pumpkins to Abraham Lincoln, these delightful candles come in various sizes and are all under $25.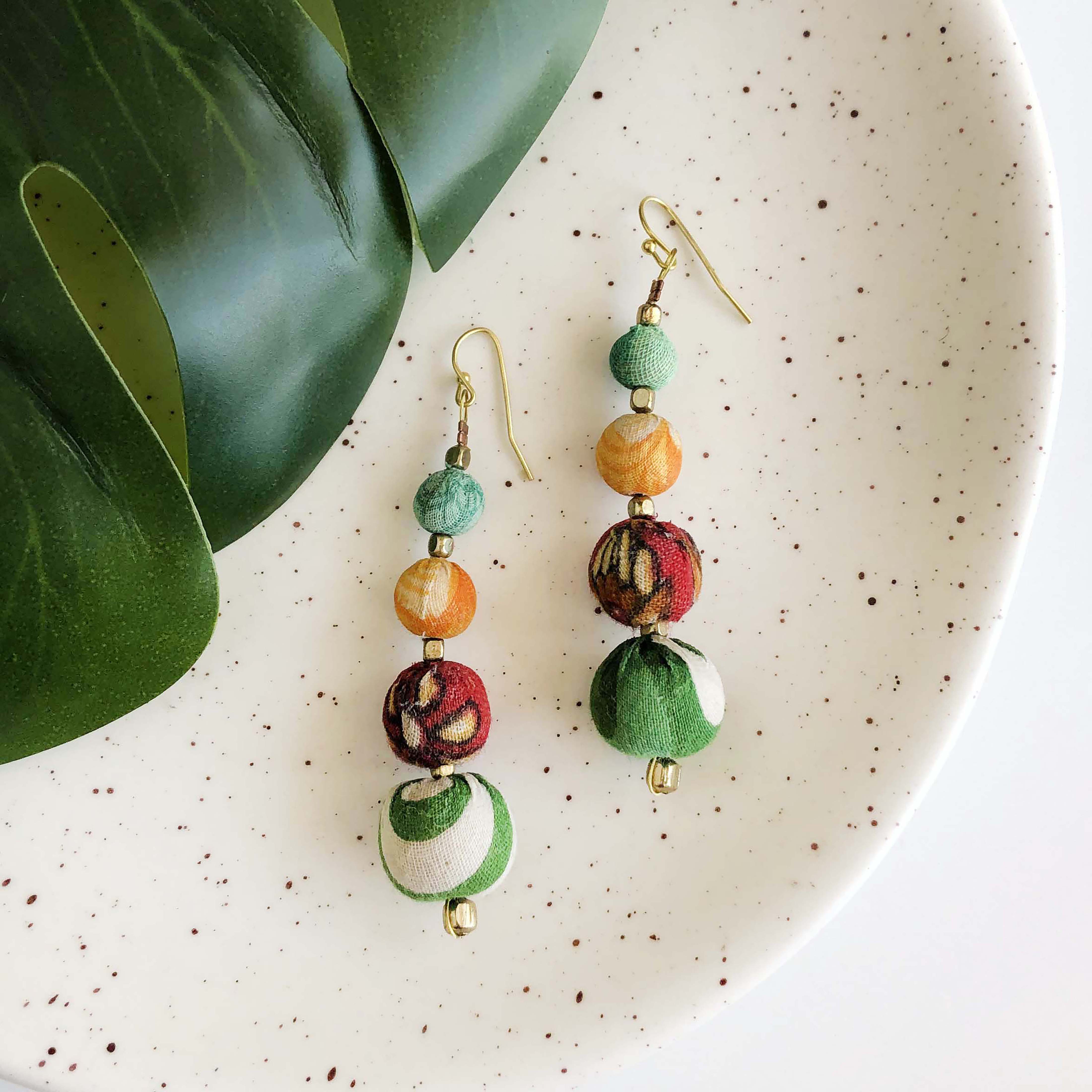 Gift some lovely jewelry for the holidays this year! These Kantha earrings ($15) from World Finds are made from recycled Kantha textiles, meaning each pair of earrings will vary in color and design, making them one-of-a-kind!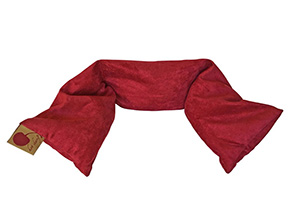 The US-made Ultra Suede Neck Wrap pillows ($39.99) from Hot Cherry can be heated or chilled to provide comfort to sore muscles or a just some soothing aromatherapy. They're filled with clean, hollow, heat-retaining cherry pits, a by-product of Michigan's cherry industry—so the pillow smells like cherry pie when you heat it up!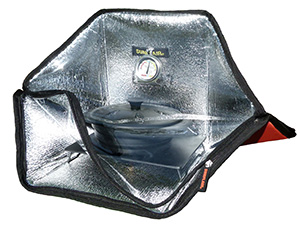 Try cooking in a new way while camping or in your backyard. Sunflair's Mini Solar Oven Kit ($104.99) comes with a solar oven, thermometer, trivet, collapsible silicone pot, and stuff bag. It uses no electricity and doesn't give off sparks or flames, so it's very safe, making it a great option for emergencies, too.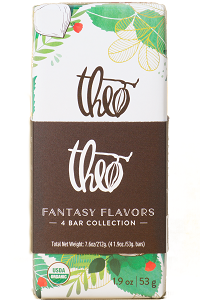 For your favorite foodie with a sweet tooth, what else would do besides organic, fair trade chocolate? The five chocolate bars in Seattle-based Theo Chocolate's Fantasy Bar Collection ($15) come in unique and interesting flavors: Bread & Chocolate, Hazelnut Crunch, Root Beer Barrel, Grapefruit Ginger and Cinnamon Horchata. Packs with more traditional flavors are also available.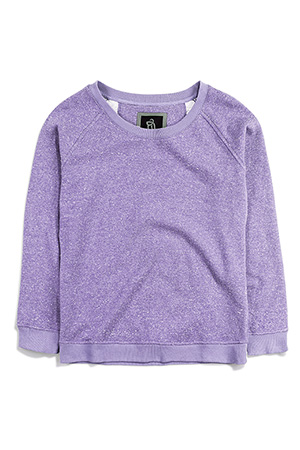 This hemp and organic cotton women's Crewneck Sweatshirt ($84) is light enough for wearing year-round. From sustainable and ethical fashion brand OOLOOP.

Max Green Alchemy Scruff Rescue Face Scrub ($9.99) uses finely ground walnut shells and gentle lactic acid to clean and buff skin, all with a woodsy and citrus scent. Daily use will also help reduce ingrown beard hairs. Unlike conventional scrubs, it's paraben-free, micro-bead-free, and vegan.