This gift guide includes our favorite green gift products, and the companies behind them are committed to environmental and humanitarian missions. Skip the crowds at the store, and shop green for everyone on your list.
For the Fashionable: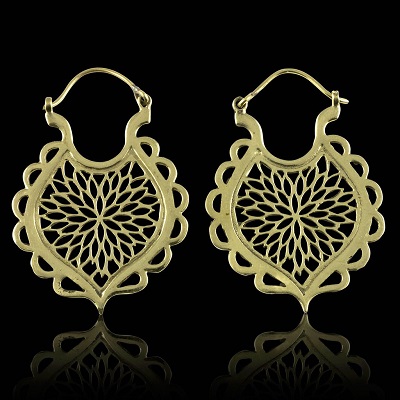 Fair trade jewelry from Coco Loco is crafted with the purpose of sustaining both culture and environment. The design of this handmade Seeds of Life Lotus Brass Earring ($25.00) is influenced by the Hindi culture of the artisans who made it.
For the Outdoorsy Person:
This Urban Bird House ($19.99) from Gardener's Supply is made of FSC-certified wood, stainless steel, and clay and recycled plastic, and is a great way to make your garden a friendly space for songbirds like wrens, chickadees, and finches.
Love carrying your own reusable water bottle but hate that your water eventually returns to room temperature? The Plastic-Free Wool Insulated Jute Water Bottle Bag($14.95) from Life Without Plastic uses a wool insulation system to keeps beverages at the perfect temperature. It's made with jute, wool, and cotton and has a pocket for other goods.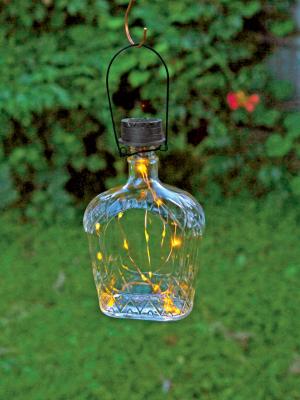 Gardener Supply's Solar Bottle Lantern Kit ($12.95) provides an easy way to upcycle any glass bottle you wish into a beautiful night-time yard or garden accent that can be used year-round. The kit includes a steel hanger, a rubber stopper with a small solar panel, and a battery with a string of LED lights attached.
The Jimi Wallet ($19.95) from Jimi is a neat invention made with recycled plastic. Jimi touts its flagship product as "the wallet for people who hate wallets." It's thinner and lighter than your average wallet, and it's splashproof—making it ideal for hikers and bikers. Available in a range of colors as well as a clear Jimi that glows in the dark.
For the Homebody:
Each of Sunbeam Candles' eight Manifestations Aromatherapy Pillars ($19.99) comes in a deep color and a unique scent, courtesy of eco-friendly dyes and natural essential oil blends. Made to "celebrate the people and occasions in our lives," the candles come in Meditation, Goddess, Candle for Peace, Transformation, Gratitude, Blessing Candle, Birthday Candle, and Queen Bee. All Sunbeam candles are made in a 100-percent solar-powered studio, from pure beeswax and GMO-free soy wax with cotton wicks.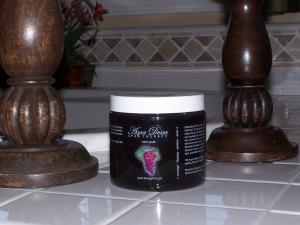 EcoChoices' Napa Valley Wine Scrub ($14.75) is rich with vitamins and anti-oxidants, which contain healing and anti-aging properties. Other natural ingredients include honey, crushed grape seeds, black currant oil, berry extracts, and Napa Valley red wine.
Need a personalized gift for a lot of people? ECO Promotional Products' Biodegradable Bamboo Cooking Sets (range of prices with some bulk sets as low as $2.95). Dozens of options including utensils and cutting board. Long-lasting bamboo is naturally anti-fungal and anti-bacterial—a great gift for your favorite chef. The price includes laser engraving of the design of your choice on the holder.
For the Artsy Person:
The fair trade Grace Journal ($15.00) from Woven Grace is created by artists in Haiti and inspired by the island's native flowers. Currently, proceeds collected from Woven Grace will benefit recent graduates in Haiti's Terrier Rouge community who are seeking to attend medical school.The company also sells holiday and all-occasion cards.
For the Pets: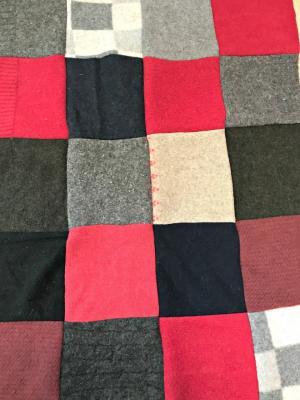 This Wool Pet Blanket ($45.00) from Purrfect Play (2016 People & Planet Finalist) is handmade in three
different sizes from pieces of upcycled wool sweaters. Create a cozy space for your pet and add a splash of color
to your home by choosing from a variety of palettes.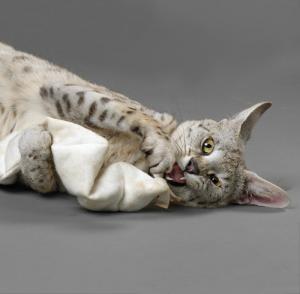 If it's a pet plaything you're after, try the company's organic cotton or recycled wool Jingle Snakes for cat (cloth snakes with bells hidden inside, $10.95-$14.95) or organic cotton Tug Toys ($15.95) for dogs. 
About Our People & Planet Award
Green America's People & Planet Award recognizes businesses for their dedication to a green economy. Seasonally, we award three $5,000 cash prizes in a range of green business categories, such as zero waste, worker empowerment, and sustainable food. The public nominates businesses for recognition.