By guest blogger: Michael Twer, CEO/Founder of Delilah Home and Chairman of the Organic Trade Association Fiber Council. Delilah Home is a certified Green Business Network member.
---
By now, most people know that organic matters and is the way to go when it comes to food. What we put in our bodies matters. It's better to have something natural that has been cultivated without pesticides and chemicals. But what you put on and around your body matters too. That's why you should exclusively use organic cotton bed sheets, bath towels, and other items. 
Your skin is the largest organ in your body. If you're using blankets and towels that are made from non-organic cotton, you're letting something filled with chemicals and pesticides sit on your skin. Keep reading to find out more about how harmful non-organic can be and why organic cotton is the way to go.
Non-Organic Cotton is Filled with Pesticides and Chemicals
Despite the prevalence of cotton, it might surprise you to know that this crop is actually extremely destructive. Cultivating cotton damages the environment more than any other crop. Harmful chemicals are used to grow cotton, and the seeds themselves are genetically modified organisms (GMOs).
There are more pesticides that go into growing cotton than almost any other crop in the United States. Cotton is also fourth in terms of fertilizer use, right behind corn, soybeans, and wheat crops. The cultivation process is only the beginning. So many chemicals are used in the production and dying process. These chemicals are pumped back into the environment, harming the planet and everyone in it.
Thinking about this staggering amount of pesticides might be enough to make you switch to eating only organic food. But it should also make you think about other items in your home. Is everything in your linen closet filled with pesticides and chemicals? Unfortunately, unless you're using other best bed sheets and towels made from only organic cotton, the answer is yes.
But when you choose organic cotton that's certified according to Global Organic Textile Standards (GOTS), you don't have to worry about these things. The entire cultivation and production process is audited, verified, and certified by a third-party. There are no false marketing claims. Just honestly good organic cotton!
Non-Organic Cotton Wastes Water
Cotton crops are a huge burden on the environment and not just because of all the pesticides. According to the Organic Trade Association, it takes over 2,700 liters of water to create just one t-shirt and nearly 11,000 liters to create an average pair of jeans. Jeans and most t-shirts are made from cotton. But when you only buy products that are made from organic cotton, you won't be wasting as much valuable water just to fill your closet.
Non-Organic Cotton Contributes to Climate Change
Cotton that isn't organically-sourced leaves a huge carbon footprint. For every metric ton of non-organic cotton, 1.8 metric tons of carbon dioxide are produced. When you choose organic cotton, you're protecting the environment and helping to combat climate change. Every small action makes a difference! You're also reducing the demand for energy and protecting soil from erosion.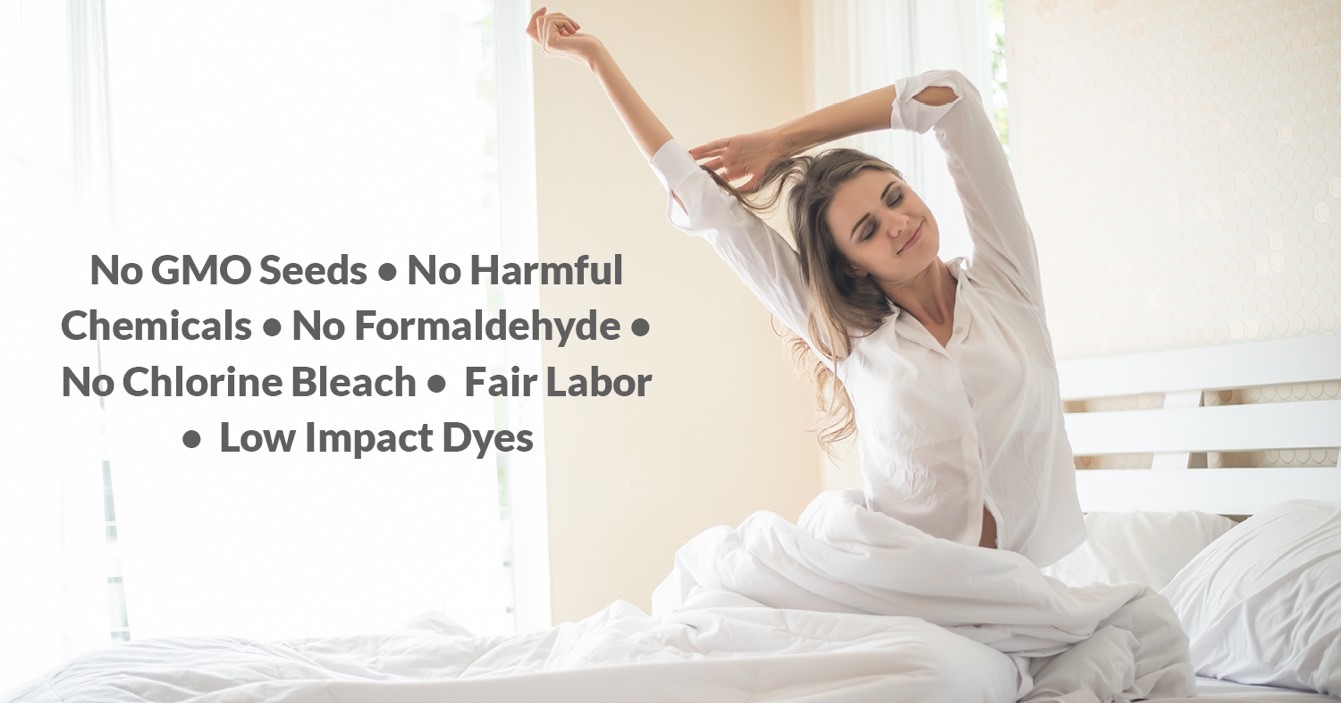 Organic Matters By Protecting Those with Allergies and Asthma
The items that are in your home make a big difference not just on the planet but on you personally. They could potentially cause harm to you or your loved ones. Over 65 million people suffer from allergies or asthma. Both of these conditions can be triggered by the kinds of chemicals that go into cotton production.
Even if no one in your household suffers from allergies or asthma, at some point, you'll probably have someone in your home who suffers from one of these problems. As you get older, you could even become more sensitive to harmful chemicals as your body changes.
The last thing you want to do is make anyone you care about feel uncomfortable.
When you use organic cotton, you don't have to worry about your exposure to harmful chemicals and synthetic pesticides. Organic cotton won't put anyone's lungs in danger. It's also good for sensitive skin.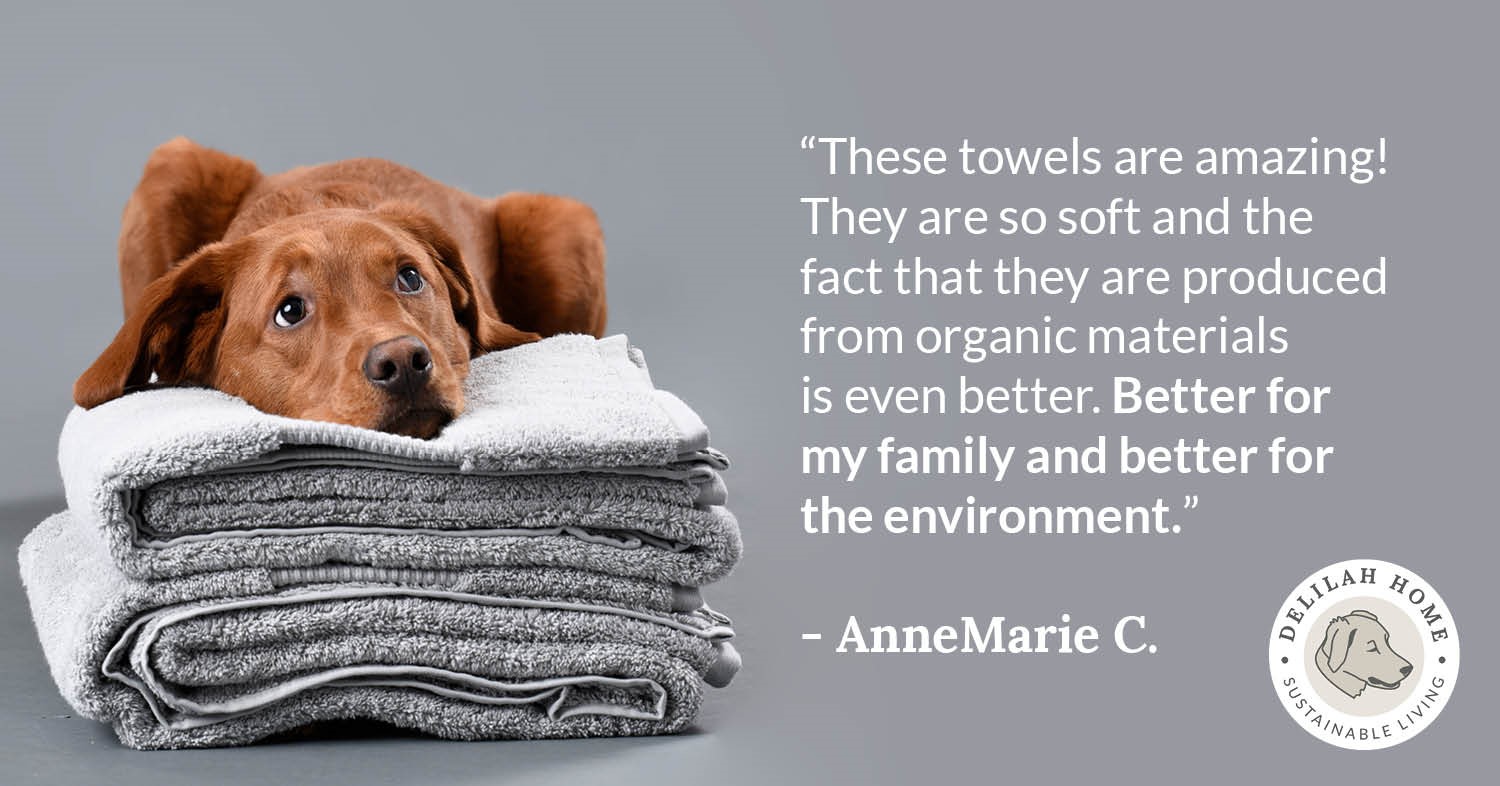 The Best Towels Made from Organic Cotton Don't Contain Carcinogens
When you start digging into the pesticides that are used in the United States cotton crops, the information is terrifying. Pesticides like diuron, tribufos, and glyphosate are some of the top pesticides used in cotton production. These pesticides (and others associated with cotton) are either known carcinogens or probable carcinogens. You wouldn't want to put anything like that in your body. So don't put it on your body.
You may think that finding organic cotton must be very difficult. Otherwise, it would be the most common choice, right? Wrong. Finding organic cotton products is actually pretty simple. It's one of the easiest ways you can make a tangible difference in the lives of your loved ones as well as the environment as a whole.
Choosing Organic Means You Can Feel Good About Where Your Cotton Comes From
Organic cotton is also safer to grow than traditional cotton. Although there aren't a lot of regulations for non-organic growing, organic cotton crops are heavily regulated. The ethics of organic cotton extend beyond just those for the environment. Organically-grown cotton is fair trade, so you know the producers have been paid a fair price and are treated well.
Switch to the Best Bed Sheets and Towels
More and more brands are finally catching on to the importance of using organic cotton in their products. But this doesn't make a difference if consumers don't actually buy organic products. Vote with your dollar. Make a difference by switching to organic products!
If you realize you need to completely revamp your linen closet, look no further than Delilah Home. Our products are made from 100% organic cotton and certified to the Global Organic Cotton Standard (GOTS). And, we are the only textile company that is Vegan certified through Vegan.org. So, they are not only good for you and the planet, they are exceptionally high-quality.
All our Delilah Home bath towels, bedsheets, and 100% Hemp bedsheets are also incredibly soft! You won't find cotton bed sheets or towels on the market that are as soft and luxurious as the ones from Delilah Home. Once you start using the best towels and bed sheets available, you'll never go back to low-quality non-organic ones again.
Learn more about Delilah and her 62 day adventure lost in the North Carolina mountains here. Sustainability, Impact, and Community brings us all together.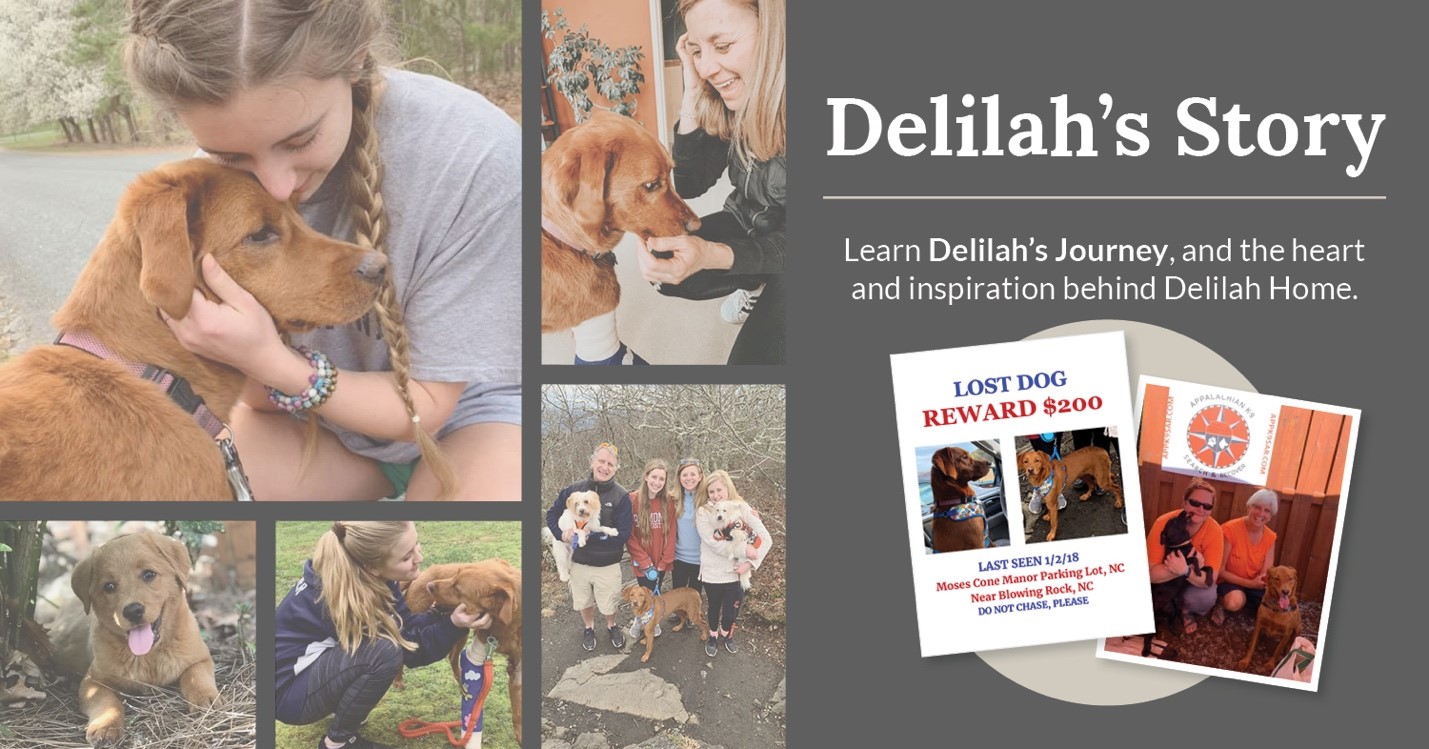 Green Business Network Recommendations