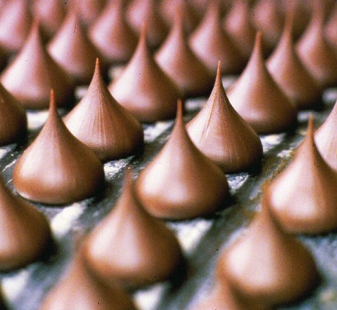 Last Monday, Hershey, one of the largest and oldest chocolate manufacturers in the US, released its first-ever corporate social responsibility report. According to a counter report released at the same time by Green America, Global Exchange, ILRF, and Oasis USA, Hershey failed to outline a credible plan for ensuring that its supply chains are free of forced labor, human trafficking, and abusive child labor – common problems for companies that source cocoa.
Coverage across the country on the two reports has called for Hershey to develop a stronger commitment to Fair Trade. John Robbins at the Huffington Post cited investigative reporting on child slavery in the Ivory Coast, and called the Hershey CSR report a "classic example of the practice of greenwashing - a PR effort to mislead the public into thinking a company's policies and products are socially responsible, when in fact they are not."
Hershey has asked the public to give feedback on their corporate responsibility. Green America recommends respondents urge Hershey to work toward Fair Trade certification of their products, a commitment other large companies that source cocoa, such as Ben & Jerry's and Cadbury, are currently working on with their products.
Read suggested comments on the Green America website »
Read the joint report on Hershey's CSR from Green America and allies »