Contact: Website | Facebook | Instagram | Twitter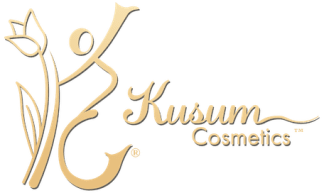 When Nehal Ghevariya, a mother-of-two, was pregnant with her first child, she decided to only use "natural" products. However, after closely reviewing the ingredients in her beauty products, she made a shocking discovery.
"I found that my favorite skincare products contained toxic chemicals, despite the front title claiming it to be all-natural! Some of the substances were familiar; most were not," she recalls. "Wanting to use natural products, I was anxious."
From there, Nehal began a deep dive to better understand skincare and beauty products. She observed that many companies recommend confusing skincare routines that claim to provide quick results, and she uncovered a common issue of mislabeling and greenwashing in the industry.
"Many products labeled 'all-natural' or 'organic' lead to a belief that the entire product is natural and organic; it is often not the case," Nehal explains.
Dissatisfied with the market offerings, Nehal created her own formulas using truly natural, organic ingredients, since they are already in their best and most effective form.
After Nehal was blown away by the results of her personal concoctions, Kusum Cosmetics was born. The company aims to simplify skin, hair, and face care routines naturally, which is crucial in today's complicated beauty and cosmetics world. Since the company's founding, Nehal has prioritized responsibly sourced ingredients and eco-friendly manufacturing, which is evident from their organic, vegan, cruelty free, and non-GMO ingredients to sustainable packaging.
"There is nothing better than keeping the earth beautiful for our generations," Nehal says.
Nehal added that although results from organic, natural products may take time, the results are well worth the wait. The entrepreneur views Kusum Cosmetics as more than an additional purchase- it is a part of the broader shift towards natural, organic living.
In 2021, the brand launched two new products: the Glow Face Massage and Thrive Body Massage. These massage oils aim to improve skin circulation, collagen, and lymphatic drainage by providing essential fatty acids to the skin.
As for her advice to aspiring entrepreneurs, Nehal offers practical wisdom: "Write your business goal and plan. Refer to it routinely and stay the course. Remain focused on providing quality products or services. Be persistent and honest. Success automatically follows."