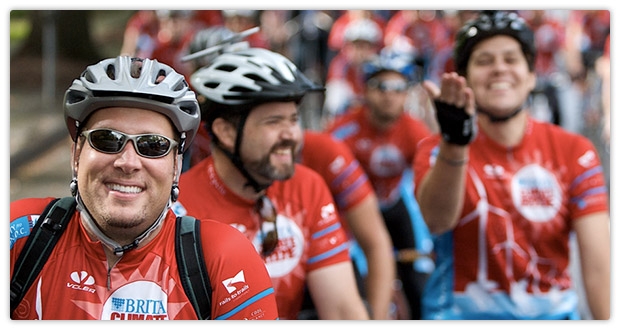 Join our Climate Ride team! For five days (Sept. 21 – 25) and 300 miles, join Green America staff and members and Board Member Bernard Brennan on the bike ride of a lifetime through Northern California.
Travel through beautiful scenery, and each evening, hear experts on the climate crisis and the green economy.
Funds raised support Green America's Climate Action Program and the great climate work of Rails-to-Trails and 1Sky. All meals and lodging are provided and a veggie-van accompanies the riders carrying gear and providing meals.
Check out our team page »
Join the team! Contact Team Captain Bernard Brennan at or Kathy Harget (Green America staff and team member) at or 202-872-5349.