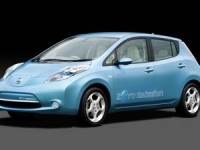 SAN JOSE, CA — Is the BP crisis escalating the comeback of the electric car? While the promise of petro-free driving is piquing consumer interest, forward-thinking manufacturers have been gearing up for electrification for over a decade.
The world's top players will address the future of plug-in hybrid and electric transportation at Plug-in 2010 later this month.
The great electric vehicle race of 2010 was on even before the Gulf oil spill became the worst environmental disaster in U.S. history. As pundits ruminate over a correct response to this catastrophe, automakers, component suppliers, government agencies, utilities and many others are eschewing skepticism for action.