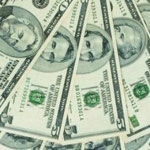 When you recruit new green businesses to the Green Business Network—you can gain some green!
It's easy—take a Facebook page, blog or a web site, post a button directing businesses to us, and for every business that joins, you earn a commission (up to 20%.).

With dues starting at $85—this adds up!  Plus you'll be helping us build the green economy.