On Saturday, July 21st, environmental leaders from around the country converged on the National Mall to engage in the Zero Hour Youth Climate March—a global, youth-led movement urging those in power to enact science-based policies to confront climate change. The 3-day Zero Hour demonstration began on July 19th, with the Youth Climate Lobby Day during which Zero Hour leaders visited Capitol Hill and implored specific demands to elected to officials. The demonstration also included an Arts and Community Building Day on the 20th and culminated with Saturday's rally and march from the United States Capitol to Lincoln Park in Northeast D.C. Sister marches were also held in Atlanta, Ft. Lauderdale, Indianapolis, Los Angeles, New York City, Pittsburgh, San Francisco, Seattle and London.
Unphased by the District's pouring rain, the resilient Zero Hour crowd listened intently as environmental leaders and artists representing various communities from around the country and took the stage. Among them were youth hailing from the Standing Rock region in South Dakota, and the Piscataway Indian Nation and Tayac Territory in Maryland. Indie and alternative rock bands Dispatch, Nahko and Medicine for the People and young hip hop artist, Xiuhtezcatl Martinez also energized the crowd by performing songs which spoke messages of hope, community and justice. Zero Hour's core leaders—all teenagers, also led the crowd in a pledge to act on climate before leading the marchers to the Capitol.
The Zero Hour platform adopts the key requirements from the Juliana vs. U.S., also known as the Our Children's Trust lawsuit which was filed in 2015 by 21 youth leaders and is set to go to trial on October 29, 2018. The Our Children's Trust platform urges the global community to limit total CO2 emissions to no more than 316 gigatons globally, for the United States to reduce it's CO2 emissions by 9.9 percent annually starting in 2018, implementing reforestation, soil conservation and perennial crop agriculture to sequester 100 gigatons of carbon, impose fees on carbon pollution, and removing fossil fuel subsidies. In addition to these mandates, the Zero Hour movement has also affirmed its solidarity with social justice causes including indigenous rights, LGBTQ rights, Black Lives Matter, disability inclusion and gender equality.
Zero Hour organizers have emphasized that Saturday's march is a launching point for future action. To keep track of the movement, you can follow Zero Hour on social media and sign up for future action items on the Zero Hour website.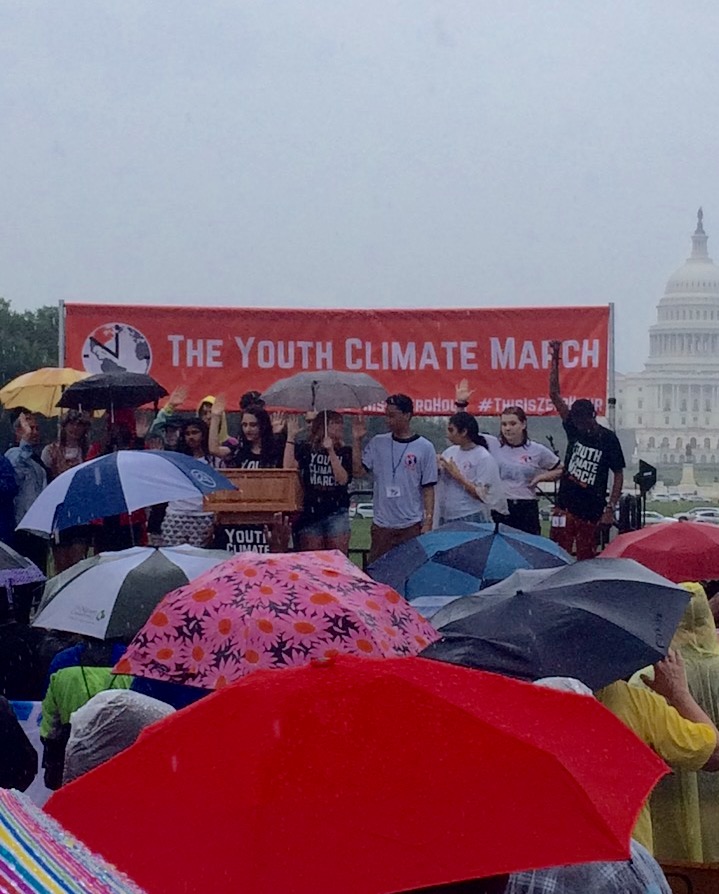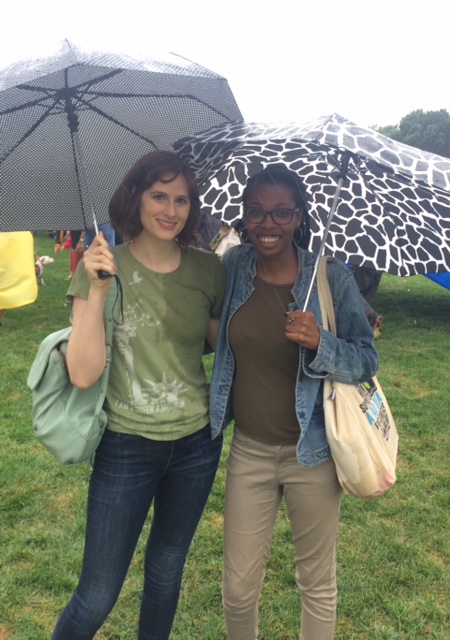 Platform http://thisiszerohour.org/platform/
Zero hour core leaders https://www.nytimes.com/2018/07/21/us/politics/zero-hour-climate-march.html
Our Children's Trust lawsuit https://www.ourchildrenstrust.org/pathway/