Guest blog post by INDIGENOUS, certified member of Green America's Green Business Network®
Members make Green America's fair trade programs possible. That's why we're sharing an incredible opportunity to make a difference while shopping. In celebration of Fair Trade Month, INDIGENOUS organic + fair trade fashion is offering 20% off to Green Americans, while donating 25% of each purchase to our fair trade programs on purchases made through November 15.
INDIGENOUS makes stylish organic + fair trade clothing in Peru, location of the world's longest history of textile design. In many Peruvian cultures, textiles were valued above all other treasures. It's no surprise that imaginative and complex textile work is still found throughout the region, from small markets to high-end boutiques.
Traveling through South America in 1993, INDIGENOUS co-founder Scott Leonard was struck by two things: the amazing textiles that surrounded him, and the extreme poverty of the region. From this trip was born INDIGENOUS, one of the first eco-friendly and fair trade clothing companies.
The fast-fashion industry is notorious for environmental and human rights abuses. The quick turnover of the fashion cycle, combined with the race to profit, have led to an industry that hides its shame behind glitz and glamour. Sweatshops, child labor, rivers polluted with toxic dyes, and unsafe working conditions cannot and should not be ignored.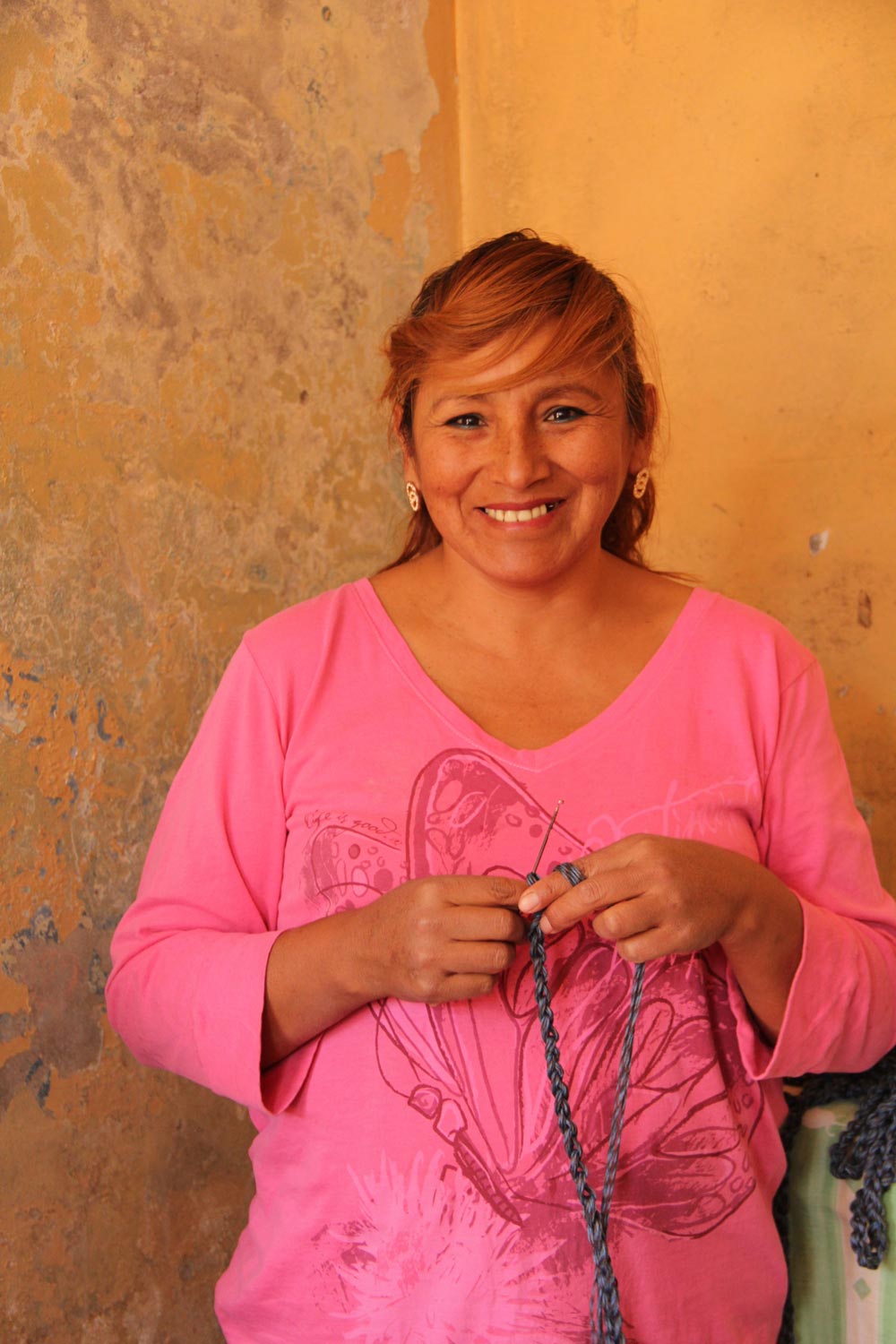 The INDIGENOUS line is made from 100 percent natural and organic fibers, including organic cotton, eco-friendly Tencel™, and free-range alpaca. Each piece is dyed with safe, low-impact dyes, or kept PURE with no dyes at all. Best of all, each piece is carefully created by artisans earning a fair wage.
By wearing clothing that honors both people and planet, you support a movement away from fast fashion, and toward a more sustainable and equitable future. During Fair Trade Month, celebrate with both Green America and INDIGENOUS. Through November 15, when you use your special Green America Member code at purchase, you will save 20%, and INDIGENOUS will donate 25% to our fair trade Initiatives on your behalf. These contributions will benefit Green America's campaigns to end sweatshop labor. So what are you waiting for? Do some good. Get shopping!
INDIGENOUS makes natural-fiber clothing using the softest organic cotton and sustainably raised alpaca. Each piece is dyed with safe, eco-friendly dyes, or created PURE, with no dyes at all. Shop gorgeous sweaters, boiled alpaca wool coats, chic ponchos, and more.