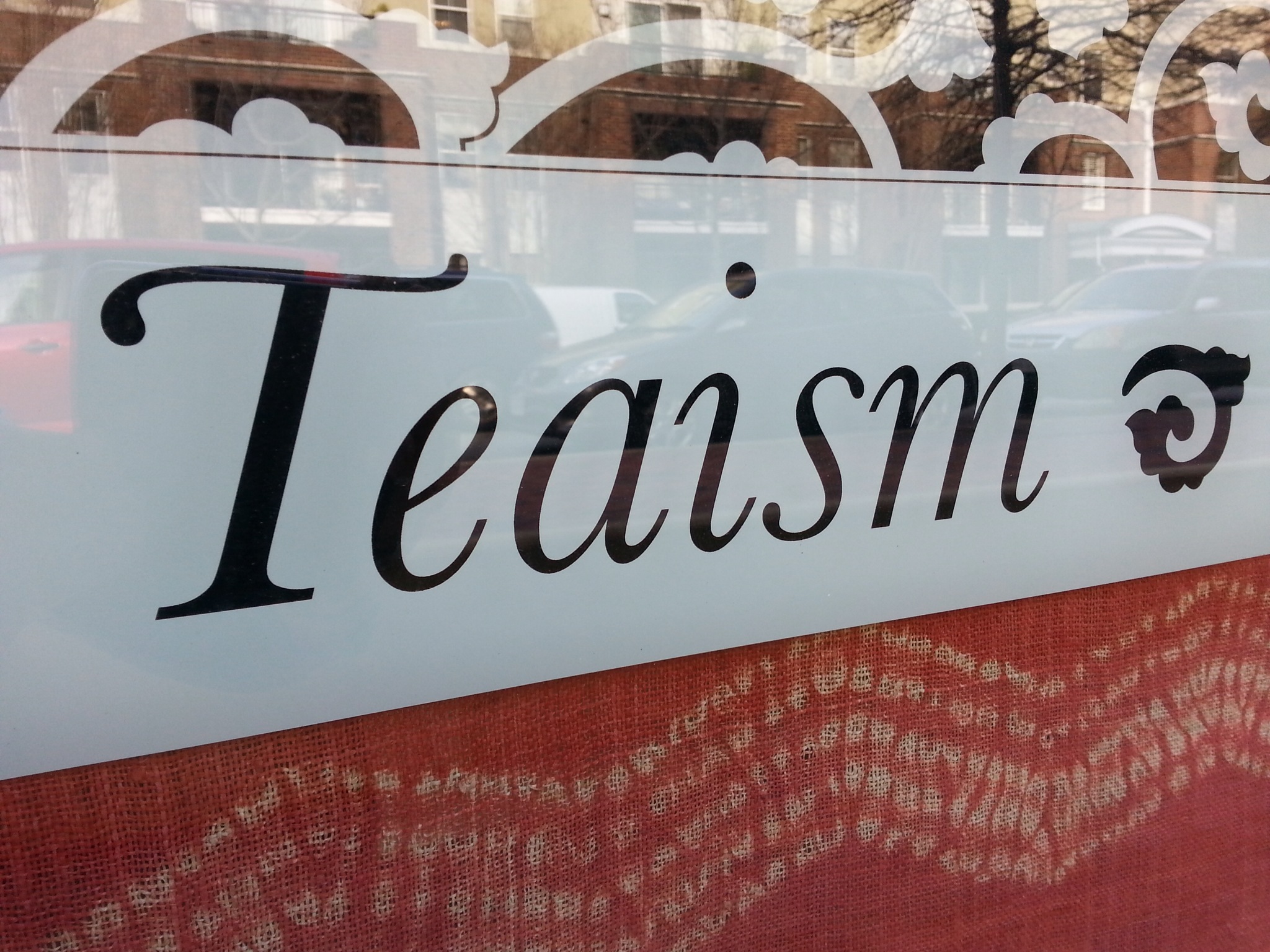 Teaism is a small chain of Asian-inspired restaurants located in the Washington, DC metro area. It was fast casual/fine-casual before the term existed, well before the likes of Chipotle made conscious on- the-go eating the new hot thing. With a background in fine dining, co-owner Michelle Brown started out 20 years ago with the idea of creating a restaurant that served wholesome healthy food that you could eat on the go, food that she would want to eat. Ultimately, the goal is to serve a lot of good meals quickly, a big task in a fast-paced politics-centric city like DC.
Over the years the vision to serve good food has transitioned and become something much bigger. It started with looking to take High Fructose Corn Syrup (HFCS) out of the menu items, which turned out to be quite the task since it is in just about everything. Just over 5 years ago, Chef Alison Swope joined the team and Michelle and Alison started the journey of reevaluating the food that they served and started looking for alternatives. What began as transitioning away from one ingredient turned into a journey to remove genetically modified ingredients (known as GE and GMO) entirely and source as much local protein and organic product as possible.
Why do this? Why put in all the effort? Part of it could be that both Michelle and Alison suffer from autoimmune diseases; something that is increasingly common these days with a rise in gut issues throughout the US. But it is also about something much greater and more important. Michelle hit it spot on, "we have observed firsthand the decline of wholesome, clean food. How do you not address the elephant in the room? How do you call yourself a food professional and ignore where your food is coming from? The food supply in America is killing us and the planet. It's heartbreaking to watch. There are plenty of people in the restaurant business just there to make money. They could be selling widgets, it wouldn't matter to them. Everything comes in the back door already prepared. It is assembled. We're in the restaurant business because we have a passion for good food."
Considering size and location, this transition to a more sustainable menu has a few roadblocks. Even with Chipotle's announcement to go non-GMO, Teaism is a bit ahead of its time and definitely ahead of the market. Like many brands looking to transition to a more sustainable food supply, Chipotle included, the supply just isn't there (yet!). In today's agriculture system, GE corn and soy are in just about everything, animal protein included. It is so persistent that almost all non-organic cows, chickens, pigs, goats and fish, are fed diets of GE corn and soy. Even as supply increases there is an issue of scale. With four locations Teaism isn't a huge chain and it is hard to get suppliers to agree to deliver in smaller quantities.
A challenge more localized to Washington, DC is that this menu change hits on an issue of major political debate. GMOs are very much a hot ticket issue, extremely evident in the current debate over federal legislation to label them (i.e. the DARK Act). Will people accept something that has good intentions but touches a political button? They would be silly not to. As Michelle and Alison see it, "GMOs have done so much damage to our farmland that we don't even have to argue the merits. If we don't stop using tons of pesticides and herbicides we will end up with depleted soil and poisoned rivers and lakes." Business as usual is not an option; our system of agriculture has to change and it will take restaurants like Teaism demanding something different, something better to get suppliers and farmers to transition to a more sustainable system. But it also takes people wanting something better and being willing to look beyond party-line politics. We need to look at the big picture of moving towards a more sustainable food system.
Their plan for change doesn't stop at the front doors of their restaurants, but aims to reach other chefs in the city. Michelle and Alison see an opportunity to open up a conversation with chefs and restaurant professionals to get everyone thinking critically about sourcing and informed about the big picture food system. The event Chefs as Catalyst for Change is held every October in partnership with Food Day events. It is held on a Monday when most restaurants are closed, right in between the lunch and dinner rushes, with the goal of being most accessible to the target audience of chefs. The goal is "set up a way for chefs to learn about the issues with our food supply. It's difficult to want to study food when you just pulled a 60-hour week. [We want] to support them in making better buying decisions; to encourage them to vote with their buying power."
If you are local to Washington, DC or happen to be in the area, make sure to stop into any of the Teaism locations in Old Town Alexandria, DuPont Circle, Penn Quarter, Union Market, and Lafayette Park. Make sure to keep an eye out for more information about the 2015 Chefs as Catalyst for Change event. We will be sharing updates here on the blog and on social media.
If you are a chef (chef-tivist, if you will) who is working towards a more sustainable food system we would love to hear and share your story. Send us your information at info@gmoinside.org.