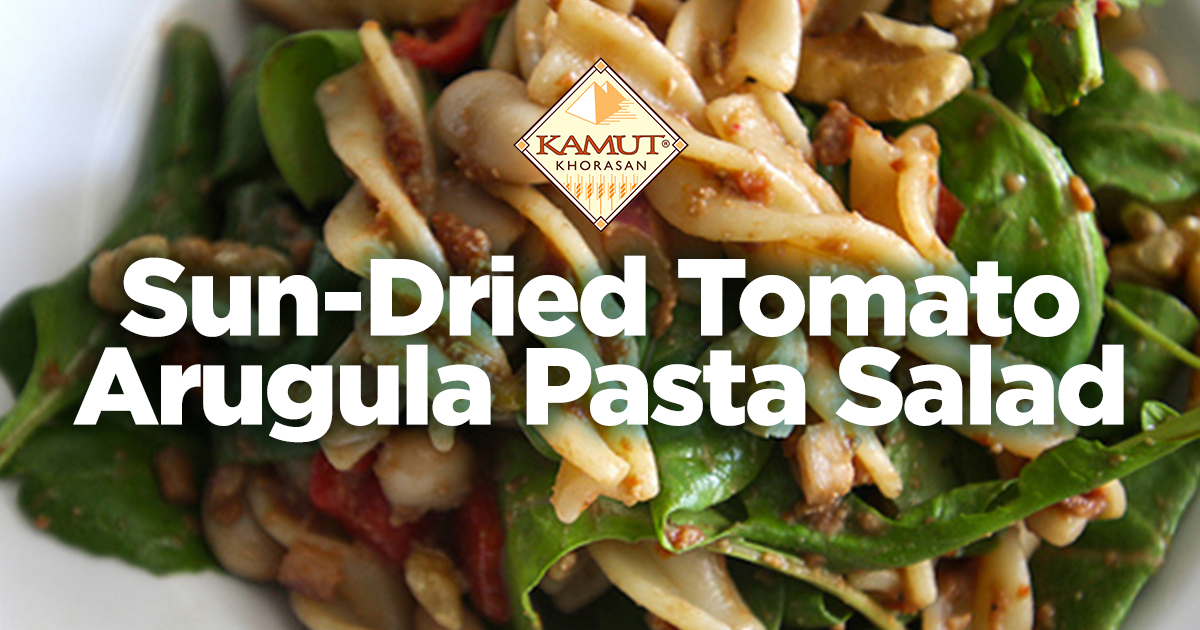 The days are long and the evenings are getting warmer. It's that time of year where we begin to stretch our days out and hold onto that last bit of twilight. Sometimes the warmth means that it doesn't really work to cook a big heavy meal. On a summer night a light pasta salad with some fresh greens is just the thing, and this one supposedly tastes like pizza (win win!). So make up some pasta salad and gather in the backyard or in a nearby park and enjoy those last few moments of the evening where the sun recedes slowly, unwillingly letting go of another wonderful summer day.
Sun-Dried Tomato Arugula Pasta Salad via Shutterbean
* Use organic, non-GMO ingredients whenever possible.
Dressing
Ingredients:
¼ cup sun-dried tomatoes (bought in dried form, not in oil)
3 tablespoons walnuts
½ teaspoon fennel seeds
2 tablespoons chopped shallot
¾ cup water
¼ cup balsamic vinegar
1 teaspoon Dijon mustard
¾ teaspoon salt
A few pinches fresh ground black pepper
½ teaspoon dried marjoram
Pasta Salad
Ingredients:
8 oz. fusilli or penne pasta (Kamut is a great option)
1 15 oz. can cannellini beans, drained and rinsed
4 cups arugula
1 small red onion, chopped
½ cup roasted red pepper, chopped
Freshly ground pepper
½ cup toasted walnuts
1 recipe sun-dried tomato walnut dressing (ingredients above)
Preparation:
Place sun-dried tomatoes in bowl of hot water for 15 minutes to rehydrate. When they are soft, drain, and set aside.
Toast the walnuts in a heavy bottomed pan for about 7 minutes over medium heat. Transfer walnuts into a food processor with the fennel seeds until finely chopped. Add the rest of the ingredients, except for the marjoram and puree until relatively smooth. Add the marjoram and pulse a few times to combine. Keep dressing in a tightly sealed container in the fridge for up to 5 days.
Cook the Kamut pasta al dente in salted water according the package directions. Drain pasta in a colander and rinse with cold water. Place in the fridge to cook completely. Once the pasta has cooled, toss all the ingredients together in a large mixing bowl. Keep chilled until ready to eat.
This post is sponsored by Kamut. Thank you for supporting the brands that support us. GMO Inside is a non-profit campaign and we are thankful for the brands that support our work to change the food system.