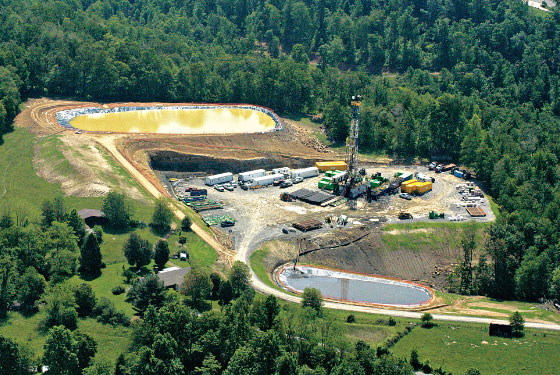 The Obama Administration has taken its first federal action to regulate fracking.  Unfortunately, the new rule won't do much to address the growing problems that fracking causes. The Bureau of Land Management issued the rules on Friday, March 20th.  The new rules only apply to fracking on federal lands, and would institute the following:
New well-construction requirements to ensure the protection of groundwater supplies;
Increased transparency by requiring companies to promptly and publicly disclose chemicals used fracking operations to the BLM through the website FracFocus;
Higher standards for wastewater storage.
While each of the above provisions represents an improvement over the current status of little of no regulation at all, the reality is that fracking should not be taking place on public lands period. The growing evidence demonstrates that fracking harms air and water quality, damages local infrastructure, and is even causing an increase in earthquakes. In addition, fracked gas is increasingly sent overseas, so the American public is not even using the resources taken from public and private lands in the U.S.  Corporations are profiting, but the American people bear the environmental and social costs of these exports without getting much benefit in return. The Obama Administration's embrace of fracking (with some regulation), alongside its support for increased oil drilling off the East Coast is all part of a failed "all of the above" energy strategy that is designed to appeal to conservatives, but in reality, just opens the door to increased pollution and climate emissions, while impeding the progress of clean energy in the U.S. As a country, we can't seriously embrace ambitious goals to address climate change (which the President says he supports), while also supporting increased fossil fuel production.  The problem with the new rules on fracking are that they try to put a band aid on the harms of fossil fuel production, when it is increasingly clear that the only sustainable course of action is to leave fossil fuels in the ground. Make sure to let the Administration know that you want a true clean energy future. Please join Green America in calling on the President to take real action on climate change by creating a real plan to address carbon emissions, the Keystone XL pipeline, fracking, and clean energy initiatives!