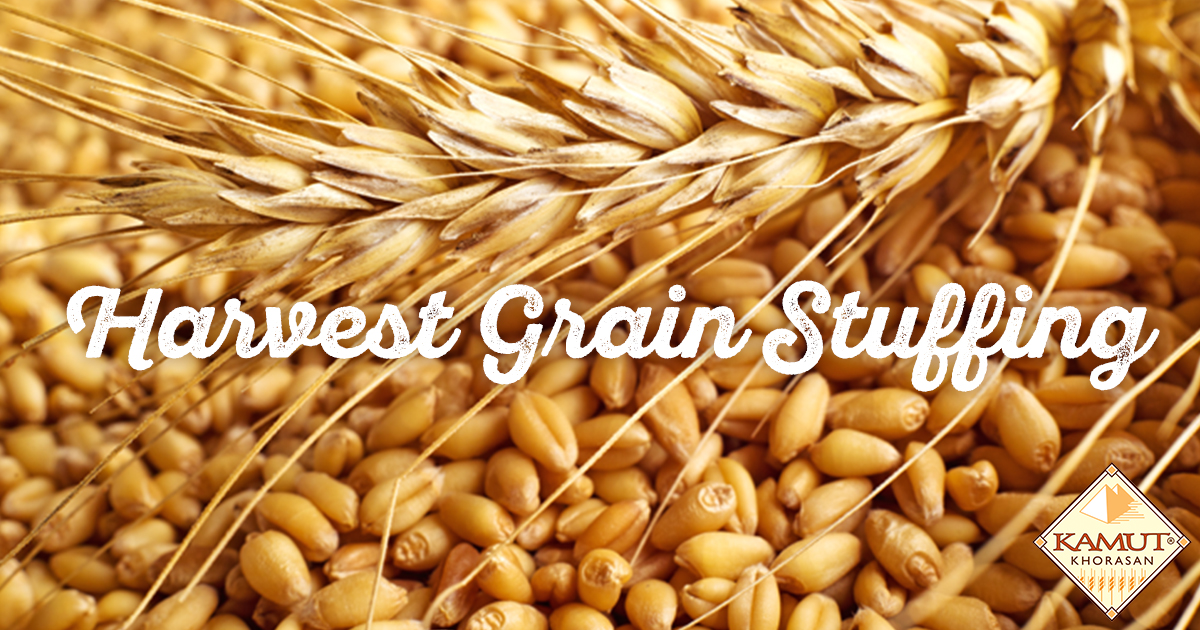 Whether you plan to serve meat this season or not, stuffing is a perfect side dish for any holiday meal. Using sturdy grains such as Kamut khorasan wheat not only adds some great texture to your stuffing, it also makes it a more balanced dish thanks to Kamut's naturally-occurring high levels of protein and minerals. Make sure to add this to your holiday men--you won't regret it!
Kamut Berry Stuffing adapted from The Modern Vegetarian Kitchen by Peter Berley
* Use organic, non-GMO ingredients whenever possible.
Ingredients:
½ cup Kamut berries
½ cup wild rice
½ cup spelt berries
1 cup pecan pieces
2 tablespoons extra virgin olive oil
1 cup onion, diced
1 cup carrot, diced
1 cup fennel bulb, diced
½ cup celery, diced
2 garlic cloves, finely chopped
1 tablespoon fresh sage, finely chopped
A pinch of sea salt
2 tablespoons water
½ cup firmly packed fresh parsley, finely chopped
Pepper to taste
Preparation:
To prepare the grains, put grains in a large pot and cover with water to 3 inches above grains. Bring water to a boil, then reduce heat and simmer for 2 minutes. Turn off heat, cover pot and allow grains to sit for 1 hour; drain into a colander and rinse under cold running water.
Preheat oven to 325°F. Spread pecans on a baking sheet and toast for 8 to 10 minutes. Set aside to cool.
Over medium heat, warm olive oil and add onion and sauté for 5 minutes. Add carrot, fennel, celery, garlic, safe, salt to taste and water. Cover and cook 8 to 10 minutes until vegetables are tender. Add prepared grains to vegetables and stir in toasted pecans, parsley, and pepper to taste and serve.
This post is sponsored by Kamut. Thank you for supporting the brands that support us. GMO Inside is a non-profit campaign and we are thankful for the brands that support our work to change the food system