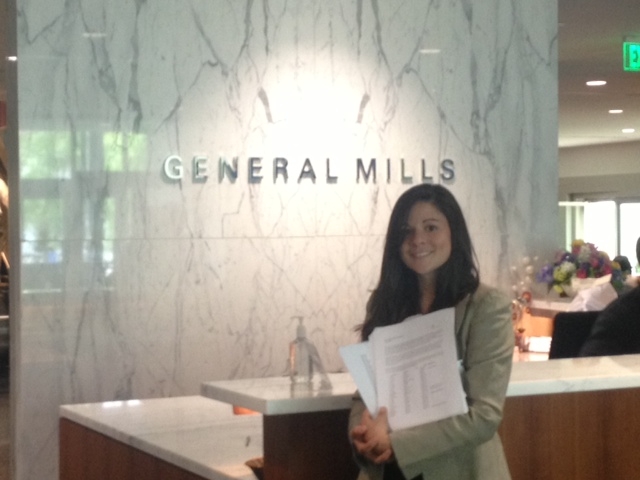 Thanks to the nearly 10,000 of you that have so far taken action with GMO inside, calling on General Mills to remove GMO ingredients from their products!  Yesterday, GMO Inside delivered 9,830 petition signatures to General Mills at their headquarters  outside of Minneapolis, MN!  
Along with the petitions, we shared our concerns about GMOs with General Mills' team, and the fact that every day more and more consumers are learning about GMOs and demanding non-GMO choices.  Additionally, we warned them that as more states propose labeling initiatives, it will only be a matter of time before companies are required to disclose their GMO ingredients.  We encouraged General Mills to commit to dropping their genetically modified ingredients completely, in order to get ahead of the curve.
General Mills prides itself as a company that gives consumers what they want.  We need to keep letting General Mills know that what consumers really want is healthy choices for their families, free of GMO ingredients. (and if we can achieve and non-GMO food supply in the process, that's even better!)
If you have not yet signed our petition, please sign today and share with your friends.