Congratulations to our Spring 2017 winners of Green America's People and Planet Award. This competitive award examined leading businesses that build green gardens in and for their communities. Winners receive a $5,000 prize to help support their mission.
In light of the recent decision around the Paris Climate Agreement, green gardening is more important than ever. Landscape practices can improve environmental health and lessen the impacts of climate change, and we don't need to rely on Washington to implement them in our backyards.

CERO Cooperative embarks every week to collect food scraps from restaurants and grocery stores. Instead of tossing these scraps into landfills, General Manager Lor Holms ensures it is turned into rich compost. "This award is especially meaningful for our upstart worker co-op because we we won thanks to votes from people in our local and national community. The cash prize will support CERO diverting more than 100 tons per month of food waste from landfill to food-growing compost, while providing good green jobs in our community. It will also advance our environmental justice mission and promote collaboration among business, residents, and local governments to institute Zero Waste plans and community composting."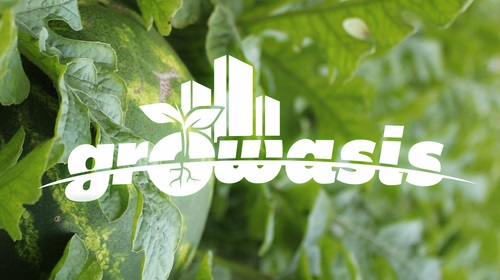 GrowAsis Urban Garden Consulting, Inc. serves Chicago's south side communities through urban garden education workshops for adults and youth alike to produce their own healthy food. Owner Jacqueline Smith says, "With this prize, GrowAsis looks forward to supporting other social entrepreneurs and green businesses we work with and to marketing our urban education workshops to help even more of our community members in the South Side of Chicago be empowered to grow and secure their own food. It is with love and appreciation that I give thanks to all those who voted for GrowAsis."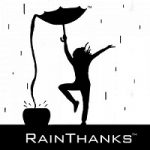 RainThanks & Greywater reuse, capture, and conserve water by diverting grey-water and rainwater for gardening and growing food. "We are thrilled to accept the People & Planet Award from Green America for our work helping gardeners save water while growing food. Utilizing our systems, gardeners have been able to save thousands of gallons of water, while reducing water cost by simply capturing laundry and shower grey-water or capturing rainwater to irrigate crops. With a company vision that all homeowners will divert their grey-water to grow food, we will use the funds to bring our DIY grey-water system to market," says founder Candace Vanderhoff.
Congratulations also to our finalists: Edible Eden Baltimore Foodscapes, Grow Eat Repeat, and Haines Brewing Company.
View past winners and finalists here. Thanks for voting and supporting these outstanding businesses working to grow the green economy.