You may have taken our "carbon food-print" quiz and wondered how well it reflects your personal level of "green-ness." The truth is, not very. In the quiz we focused down on the biggest indicators of your carbon food-print – mainly the type and quantity of the animal products you eat.
Yet there are so many other choices we make that influence our impact on global warming, our local economy, the well being of animals, our own health, and the health of other people. You wrote to us to tell us stories about your ways of greening your food supply. And your sustainability tips go far above and beyond what's captured in the quiz. We like to share some of these solutions: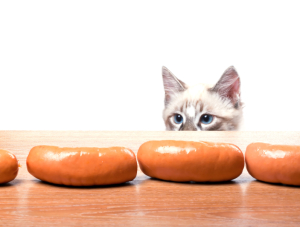 1. Growing and Raising Your Own Food
Some survey takers reported growing a significant amount of food they eat – even raising their own animals including backyard chickens.  In addition to removing the transportation cost of food, home gardening has a number of other benefits such as creating a market for heirloom seed stock, serving as a great source of organic food, reducing your dependence on industrial agriculture, connecting with neighbors, exercise, and even increasing your intake of healthful bacteria via the soil!
Check out our green living articles on canning your locally harvested food and the joys of raising backyard chickens.
2. Purchase Locally Grown Food:
According to the Environmental Working Group's Meat Eaters Guide to Climate Change, "buying locally can significantly reduce the climate impact of vegetable production (10-30 percent)."

In addition, eating locally and sustainably grown foods supports your local economy, protects the health of your community by reducing the amount of pesticide sprayed and creates an alternative to the incredibly destructive industrial agricultural practices. For more resources, take a look at some of the articles in our issue on local food.
3. Eating Sustainable Meat and Dairy
According to the Meat Eaters Guide to Climate Change, buying locally raised meat has only a 1-3% impact on the amount of CO2 produced.  Yet buying locally produced meat is important for number of reasons.
As author, Denis Hays told us in an interview, "raising cows correctly, whether for beef or milk, is incredibly hard work.
Doing it on a small scale eliminates economies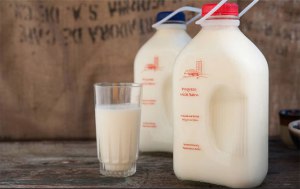 of mass production. Organic, grass-fed and -finished beef operates on deep commitment and small margins. If no one is willing to pay a premium for a healthy product from a local rancher who treats his cows as sentient beings, sustainably raised cows and their keepers will disappear."
One of our member related walking down her own driveway and across the street in order to buy beef – about as local as you can get. "These animals are treated very, very well," she told us. "I know because I see them whenever I want." Another member noted that she eats "grass-fed, free-range, hormone free, locally grown beef, pork, lamb and turkey." Check out this article to get tips on lowering the environmental impact of the dairy you consume.
Do you go above and beyond what is captured in our food-print survey? We want to hear about it!